This article will give prayer times Sydney according to the updated time and follow the movement of the sun. However, detailed schedule for Sydney prayer timing is also given at the end of the website. The Muslim population in Australia is about 2.2% of the total population in Australia. It is also believed that the Muslims are increasing in Australia with each day. In Sydney, you can find mosques located at different places and most of the Muslims live near their mosque. These mosques are also community centers for Muslims where they can gather at different events and celebrate their moments together. Other than that, the Muslims also come together to say their prayers according to prayer times Sydney, Australia. Some of the major mosques around Sydney are:
Liverpool Mosque
Lakemba Mosque
Punchbowl Mosque
Hurstville Mosque
Auburn Gallipoli Mosque
Bankstown Mosque [Masjid-e-Abu Bakr]
Green Valley Masjid
Penshurst Mosque
Redfern Mosque
Rydalmere Mosque
Other than these, there are small mosques around the city wherever there are Muslims living in Sydney. Muslims follow sunrise and sunset to follow their prayer times. For instance, when the sun rises in Sydney, Muslims have to pray their Fajr prayer before that according to prayer times Sydney. With two prayers in between, Zuhr and Asr, Muslims have to say their Maghrib prayer before sunset and Isha after sunset. These prayers must be performed by all Muslims around the world following their own time. Just like Muslims in Adelaide follow their own time, Muslims in Sydney follow prayer times Sydney, Australia.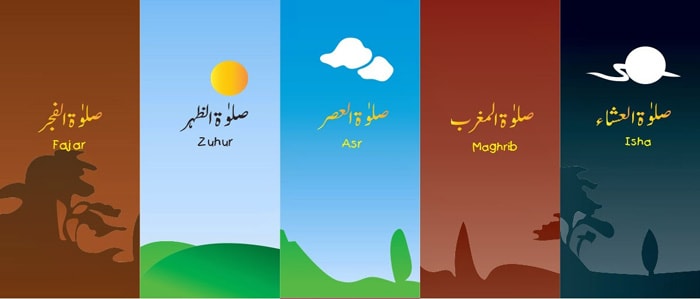 Muslims Perform Five Prayers
Fajr – the dawn prayer
Dhuhr – the noon prayer
Asr – the afternoon prayer
Maghrib – the sunset prayer
Isha'a – the night prayer
Sydney, Australia Prayer Timing Calculation
Country:
Australia
City:
 Sydney
Standard Time Zone:
 UTC/GMT +10 hours
Daylight Saving Time (DST):
+1 hour
DST Between:
7th October to 1st April
Geographic Coordinates Of Sydney, Australia
Latitude:
33.8688° S
Longitude:
151.2093° E
Famous Islamic Prayer Conventions Methods
MWL: Muslim World League,
ISNA: Islamic Society of North America
Egypt: Egyptian General Authority of Survey.
Makkah: Umm al-Qura University, Makkah
Karachi: University of Islamic Sciences, Karachi.
Tehran: Institute of Geophysics, University of Tehran.
Other Cities Islamic Prayer Timings
Muslim Prayer Times Sydney, Australia
Asr Methods
Standard: Shafii, Maliki, Jafari and Hanbali (shadow factor = 1)
Hanafi: Hanafi school of tought (shadow factor = 2)